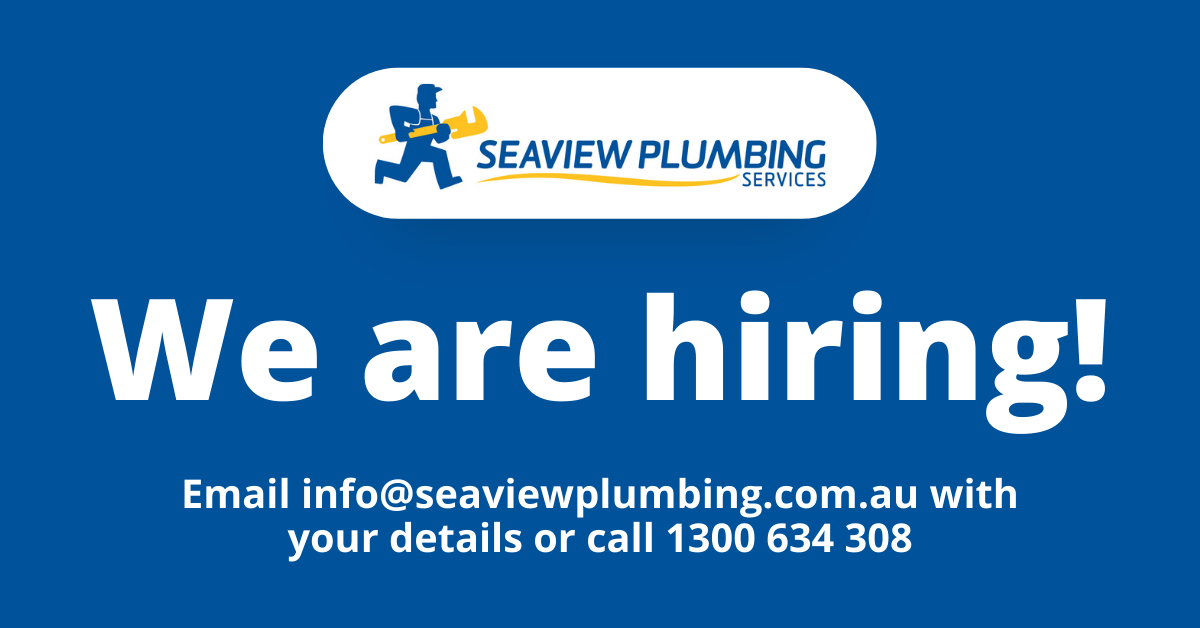 Are you motivated, energetic, take pride in your work and willing to learn new things and to give it a go?
Seaview Plumbing Services are looking for someone to take a role as Administration Support.
Based south of Adelaide we have 30 years experience in the industry.
We are a family owned and operated business who pride ourselves in offering a professional, timely, clean and courteous service to all customers.
We strive to build trust and long-term relationships with our customers at every interaction.
Why work for us?
There are so many benefits to working with us:
You will be part of a growing and exciting team
You will have a fun, supportive and enjoyable work environment
You will be given support to learn and grow with our business – we will support you to achieve your goals too
You will work with a diverse range of clientele
If you fit the bill you will:
Be easy to get along with and be a great communicator with clients, subcontractors, suppliers, other trades, admin team and the directors
You will have very high standards and pride in your work, whilst maintaining a high level of drive and motivation to always make things better
You will be patient, but also efficient, clear and directive in giving instructions
You will be a self-starter and work effectively both alone, and within our team.
You have a drive to continually be improving and learning more
Does this sound like the team for you to join?
If so, then please e-mail you expression of interest to info@seaviewplumbing.com.au and also respond with one paragraph to the following question  'Why are you interested in this position at Seaview Plumbing?'
Also – attach your CV and a cover letter outlining how you fit the bill for this role.