Your local plumbing and gas experts
Welcome to Seaview Plumbing, your local emergency plumber in Adelaide, with over 20 years experience in the industry.
No job is too big or too small; from blocked drains to bathroom renovations to hot water systems, Seaview Plumbing can help with all of your plumbing and gas needs in Adelaide for a fair price. Whatever your plumbing and gas needs are, Seaview Plumbing can make it happen. Get in contact with our friendly team 24/7 if you have a plumbing emergency.

Reliable, great service
Our polite team will arrive on time and diagnose the problem as quickly as possible and suggest ways to fix or improve your plumbing and gas.

Call us, or chat with us online
Click here to book through our online form, call us or use Messenger to send us a message.

We're locals!
Based south of Adelaide, we're a local family business Adelaide plumbing company, run by Tom & Ferne van der Jeugd.

24/7 Emergency plumbing service
We're here for you, for emergency plumbing Adelaide. Gas leaks, burst pipes, blocked or gurgling toilets!
Why choose Seaview Plumbing?
Our reputation speaks for itself
We pride ourselves on our incredible reviews. As qualified plumbers and gas fitters we break down any complicated job to ensure that our customers understand what needs to be done. We're quick to diagnose issues and have all the equipment needed to fix problems.

Whether it's a leaky tap, a burst water pipe, blocked drains, toilet or hot water systems issues, we are only a phone call away from having it fixed for you.

Maybe you have a new gas oven that needs installing, your hot water system is broken, or the gas heater isn't working as well as it should be on those cold nights and chilly mornings, or your gas appliances might simply just need a service. Whatever your gas needs, we're is here to help.

Bathroom Renovations Adelaide
Seaview Plumbing has been helping South Australian homeowners with bathroom renovations for over 20 years.
Whether updating your tapware, replacing a shower screen, an outdated toilet or an entire bathroom renovation, Seaview Plumbing can help.

We currently assist Property Managers at local Real Estate Agent's, Retirement Villages and Supportive Care Facilities.
When  Property Managers need a plumber they know that Seaview Plumbing will respond giving the Landlord value for money and work with their tenants, always providing respect to the Property Manager, the Tenant and Landlord.

If you're looking for an emergency plumber Adelaide, then look no further! Seaview Plumbing are available 24/7, even during holiday periods, in case of a plumbing emergency. Just give us a call!
Whether you have a blocked or overflowing drain, a gas leak within your home or a burst water pipe, our experienced plumbers are on call to help. Seaview Plumbing can send an emergency plumber to you 24 hours a day, 7 days a week.

Hot water servicing and replacement
Seaview Plumbing offers Installation, Repair and Service of all electric and gas Hot Water Systems.
You may be finding that your water is cold when the cooler weather arrives. It may not be broken; it may just need a service.
Remember that like a car or any machinery your Hot Water Systems requires servicing to ensure that it is running efficiently.

Fantastic job. A job well done by professionals. The overall price was less than half the price of a previous quote I had been given. Very pleased. I now know who to call first time every time I need a plumber.

Great tips and advice on how to keep your plumbing and gas fittings and appliance in great shape – and how to know if you need to call us.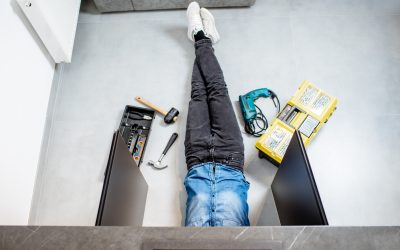 Ask a drain cleaning expert: How do I know...
To get in contact with the Seaview Plumbing team, simply fill out the form or call us on 1300 634 308 so that we can assist you with all your plumbing, gas fitting and emergency requirements.
Do you need an emergency plumber in Adelaide? Seaview Plumbing provide the highest standard of emergency plumbing in Adelaide Glenelg, Brighton, and surrounding areas, 24 hours a day.  Looking for Bathroom renovations Adelaide? Call us to arrange a quote!
Call us now and make an appointment – with no call out fee!