Spring is the most popular time for home renovations, as we can see why! The weather is great and as plumbers, we would much rather working in sunshine than the bitter cold.
If you want to make a change to your bathroom, you could decide on some minor updates and consider new tap-ware, a new vanity or simply just a new coat of paint on the walls or tiles. We can work with you in bringing a bathroom makeover to life.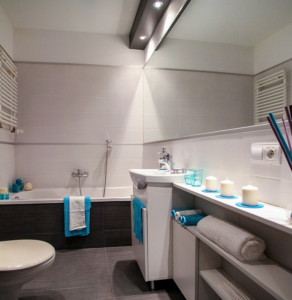 Here's just a few things we can do for your bathroom:
Shower Repair
Shower Screen Repair
Toilet Repair
Sink Repair
Pipes Repair
Bath Installation
Toilet Upgrade
New Hot Water System Installation
Kitchen/laundry appliance installation
Retiling
Installing tap-ware
Product recommendations & design advice
And three biggest tips when you're upgrading?
Do your research
Stick to your budget
Consider the layout of your room
Remember – we don't just do bathrooms – we're also great in the kitchen and the laundry. Follow these, and you'll be sure to have a brand new kitchen, bathroom or laundry in no time!
Contact us if you have any questions – we can give you all the information you need on how to get started on livening up your bathroom this Spring!